They are coming this may, but before that, if you are not convinced that MAGMA was THE shit back in the day (and still is), well here's a reason for you to start believing it now: Check out this incredible collectors' comic book called "Pop et Rock et Colégram" by famous French cartoonists Solé, Dister and Gotlib!
The comic depicts parodies of music legends all over the world. So between the pages about the Beatles, Frank Zappa, The Who, Pink Floyd, Roxy Music and Patti Smith, you will also find our progressive rock favorites: MAGMA!
Beatles and all the females they sang about/slept with.
Pink Floyd sing the song Money whilst throwing money out of the window(they even had a small business scandal with MAGMA – we'll talk about it in our next post.)
Roxy Music depicted in all their gloomy glory
The pages about MAGMA are, as you might expect, completely written in Kobaian, but it's definitly more serious, it's even kind of like a Super Hero story:
Young Christian Vander as well as earlier MAGMA member Klaus Blasquiz ran into the terrible monster ZÜPER SHÖBÎZH (Super Showbiz), represented by a long-haired, horn-headed, flared pants and sunglasses wearing villain!
Vander and Blasquiz start to fight against this monster, who's hitting them with flashes of "Yéyé music (Pop Music movement in 60s'France)", record tapes, and "hit songs".

By drinking "Kobaïak – Le Velours de l'estomac" (Kobaïak – the velvet potion for your stomach), Vander's hand then transforms itself into the iconic claw depicted on the MAGMA albums and clothes, which eventually allows him and Blasquiz to strike Showbiz down screaming "ZÜPER SHÖBÎZH KÂPÖÖUT!" (which probably means something like "Super Showbiz isdead").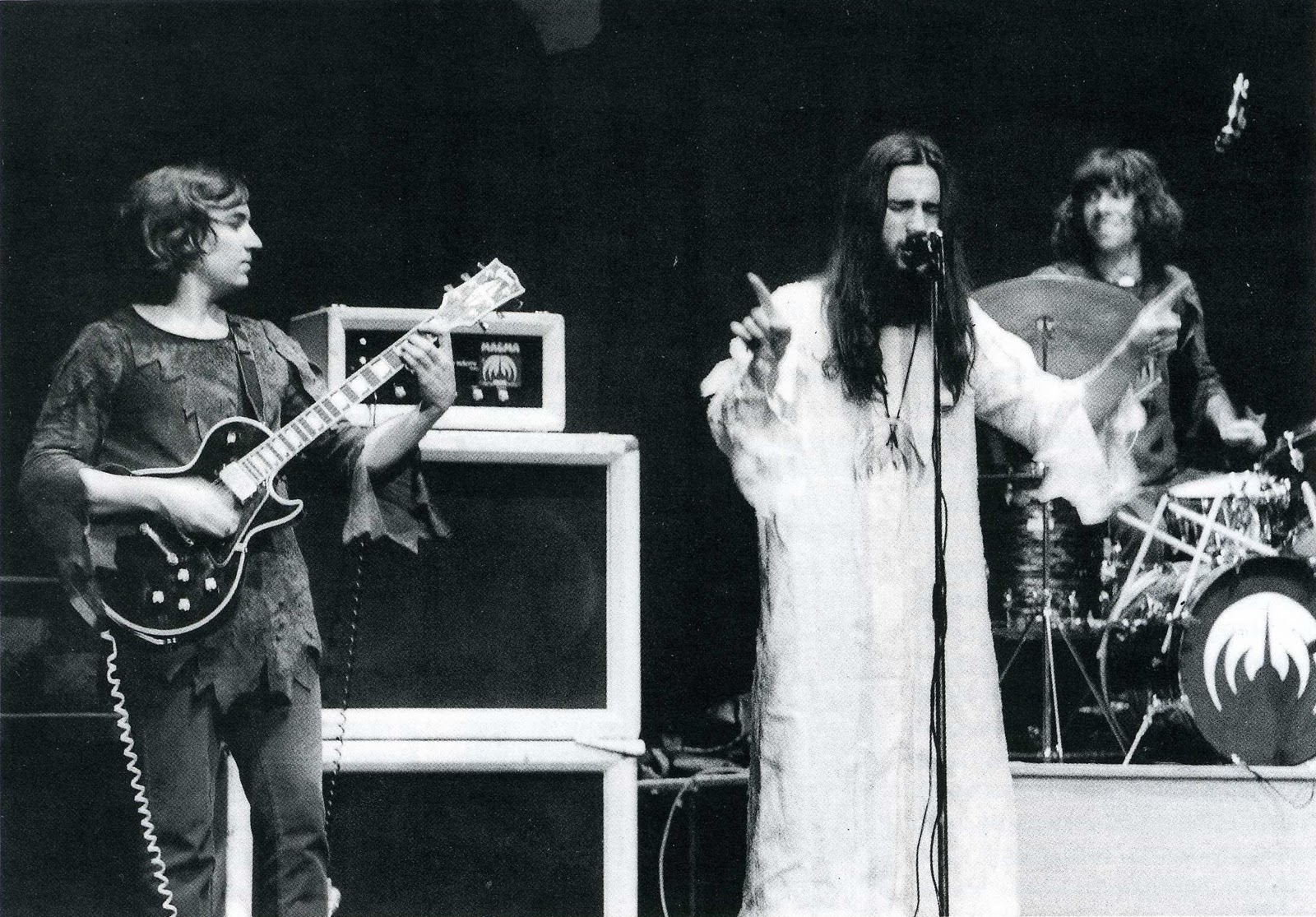 Cartoonists Solé, Dister and Gotlib, really got MAGMA's attitude right, since the band has always claimed to be following no music trends and always doing their own thing. As Christian Vander put it in MAGMA's interview with Rock Hebdo in 1978 (and we know the bands conviction haven't wavered one bit since then): "We are an unattached band. Nevertheless, Magma definitely a "leader" in the sense of "avant garde"; it is the oldest French band and serves as a reference to younger ones … As for the show business, I would call a "can of worms", if you know what I mean! …"
MAGMA, French TV, November 28th 1970
Well, in their music career MAGMA has definitely stepped on the can of worms! Christian Vander made sure of that! How did he make sure of that? Well, by creating the – at his time – probably most experimental band of the world! Their music has always been different from other existing bands: bold, sometimes even austere, adventurous, uncompromising, and definitely ahead of its time. For those unfamiliar with either Magma or Vander's Kobaian mythos, entrance into the group's music can be challenging in extreme ways and may even result in confusion, disorientation and incomprehension. Jazzy rhythms, sombre military cadences, spine-tingling vocal theatrics, tribal drumming, sinister brass and of course jackboot growls and barbarian grunts in Kobaian, which play off the alternately shrieking and chanting vocalize of the chorus: there is really no way to describe this musical experience and translate into words what it will do to your brain!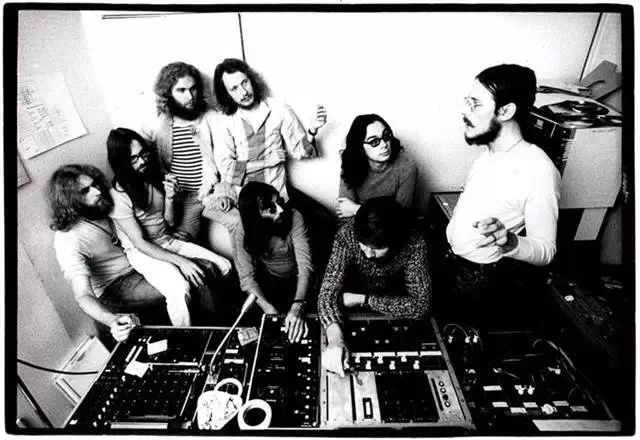 In a way Vander never pretended that his music would be easy to access. Although he always said it was music for everyone, but I guess you have to let yourself go and slip into that special "Magma state of mind" first and let go off everything you knew about music before in order to truly appreciate this unequalled masterpiece! So, the journey to understanding Magma is definitely worth it (and possible by careful listening to perhaps three or four of the group's albums) and might change your conception about music altogether!
MAGMA 2015 "Endless Tour"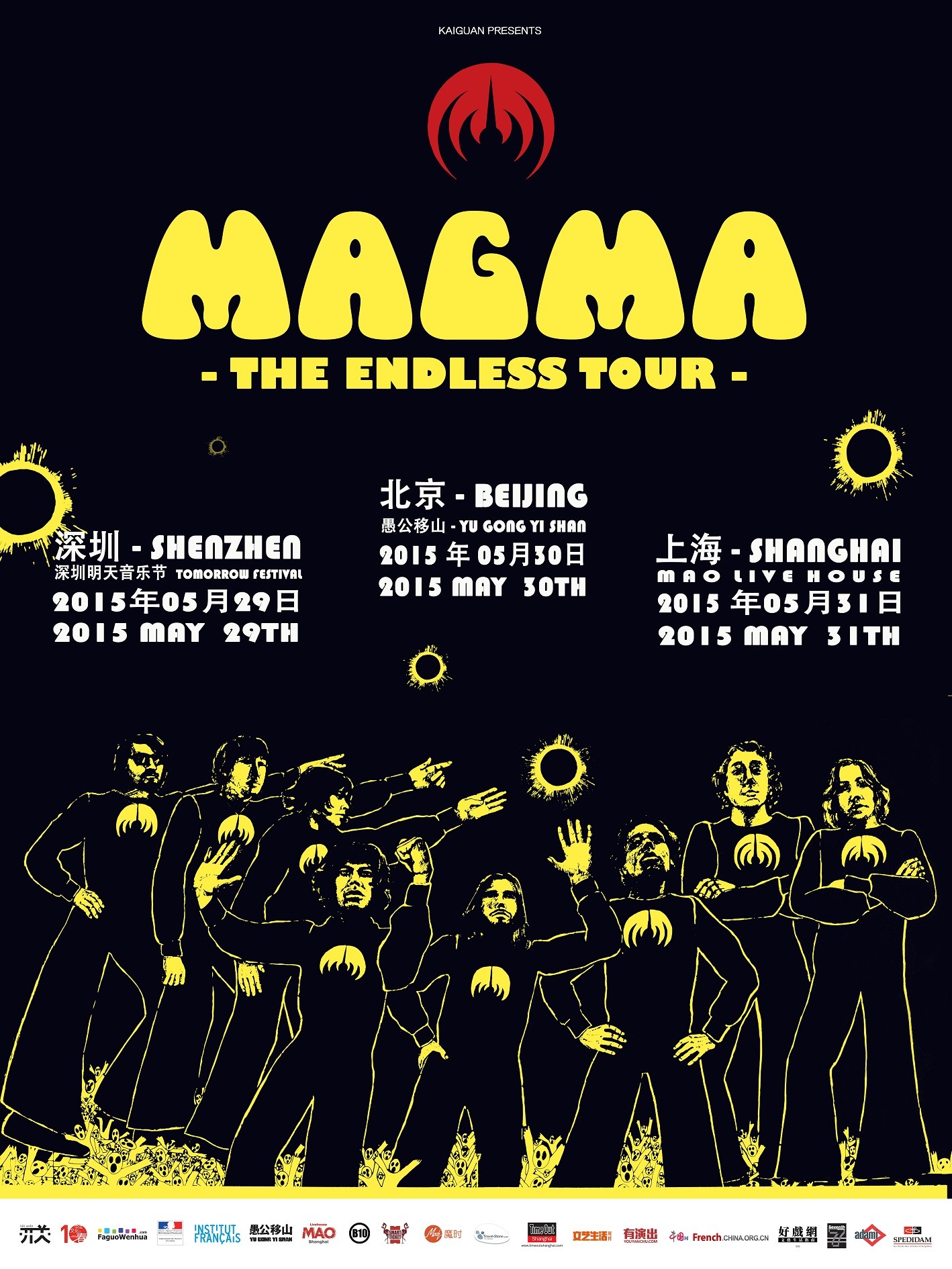 TO BUY TICKETS !
 SCAN THIS QR CODE
CHOOSE YOUR PLATFORM