He has the sullen, savage aspect of a Gothic prince; he once lived in a house painted black inside and out; he invented his own language; and he created the entity known as Magma – his name is Christian Vander. Sound forbidding? He is also one of the best drummers in the history of rock music.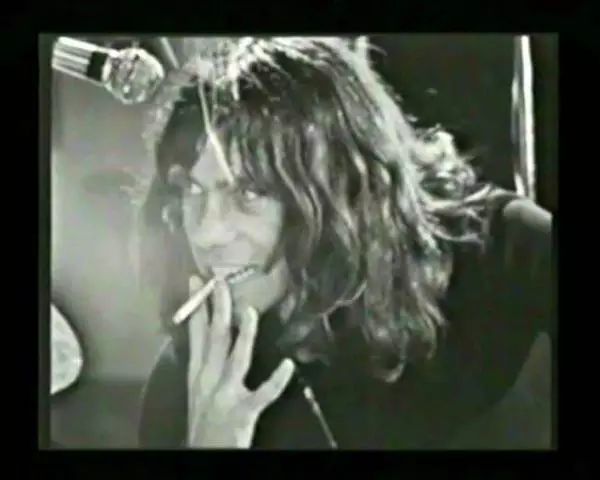 As the stepson of film music writer Maurice Vander, Christian Vander was heavily influenced by jazz and classical music, and Vander's earliest musical interests had always been American soul music and the free energy jazz of the mid-1960s. In point of fact, Vander more than anyone has kept the spirit of John Coltrane alive, continuing to this day to make music of "Coltranesque stature" and influencing twenty years of French musicians.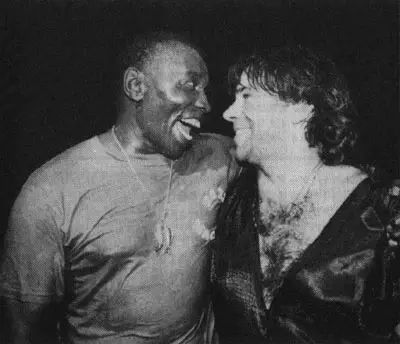 Elvin Jones (Drummer of Coltrane.friend and mentor of Vander) & Christian
But in 1969, with the birth of Magma, a new story began:
– Many centuries into the future, when society as we know it has decayed into chaos and degradation, voide of spiritual guidance. The colonization of space is well underway, and space travel has become commonplace. It is in this setting that a handful of enlightened Earth people seeking a better existence finance the construction of a private spacecraft and leave the planet in search of a new world where a new, more spiritually guided civilization can be reborn. They finally find that new home after a long and hazardous journey on the distant planet Kobaïa, where the party settles and begins anew.
Christian Vander Created the Civilization of Kobaïa, and its language "Kobaïan", and years later, people start to call the music of Dream Theater, Ayreon, Rhapsody, Skylark, Ruins … "Zeuhl"music ( Kobaïan word, means "celestial"), yes, they are all inspired and influenced by Christian and his Magma, conceptually and musically.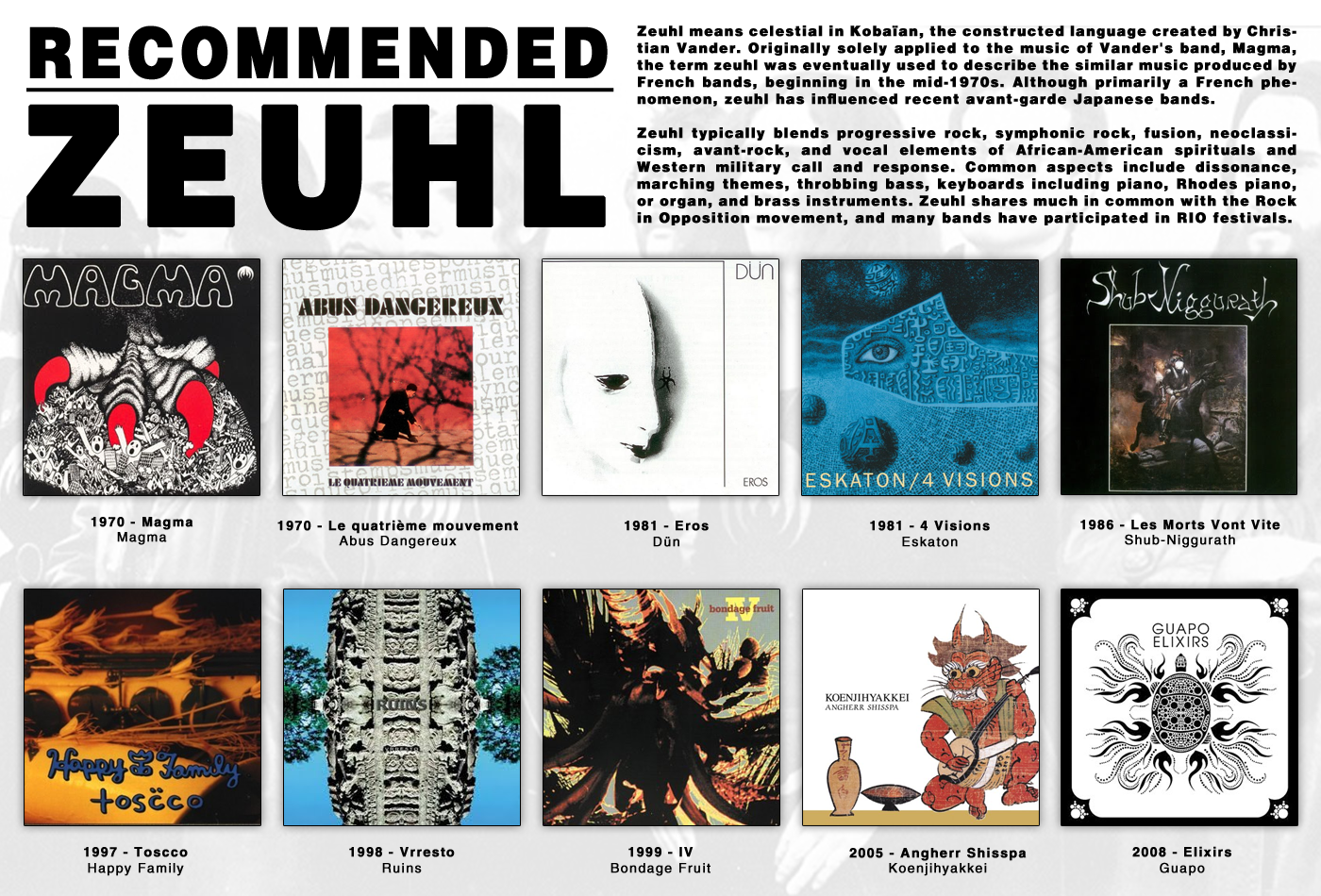 But none of these successors play "zeuhl" with such obsessive conviction as Magma. In scope, the group's futurist utopian musical drama is profoundly cosmic, much like an ancient Greek tragedy, though here the conceptual apparatus is much more expansive, involving alien civilizations, nuclear holocaust, space travel, and messianic supermen. Musically, they are perhaps unique, though it's clear the group owes a debt to artists distinct as Sun Ra and Lamonte Young, Bartok and John Coltrane. Magma's extra-musical influences are many and varied: Frank Herbert's Dune , Nietzsche's Also Sprach Zarathustra, the mystical pessimism of Schopenhauer. Dark, implacable forces are at work in Magma's formidable oeuvre: solemn cadences, portentous lyrics, hellish operatic screams that resound the blackest pits of hell; shrieks of despair that eventually transform into choruses of jubilation; demonic chants, animal cries and barks, all propelled by Vander's muscular drumming and Jannick Top's driving, pulsating bass.
MAGMA – La Légende du Siecle, French TV, February 26th 1973
Maybe Vander's vision of a future earth was fraught with tyranny and oppression, and he imagined himself as a "Kobaïan"trapped on earth, watching him own prophesy of a utopian future scorned and ridiculed by the terrans… who knows, but we should remenber that Magma is a French band started in 1969.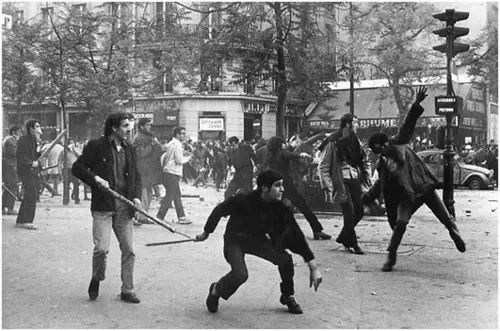 Young Parisan throwing stones to the police in "May 68"
for extensive reading about "May 68"
By the end of 2015, Christian Vander will trun 66, and Magma will be 46, and they are coming to China:
May 29th: Shenzhen – Tomorrow Festival @ B10 Live
May 30th: Beijing – Yugong Yishan
May 31st: Shanghai – MAO LIVE HOUSE
Tickets open in April, stay tuned!